Almost the Holiday Season Again!
Wednesday, November 01, 2017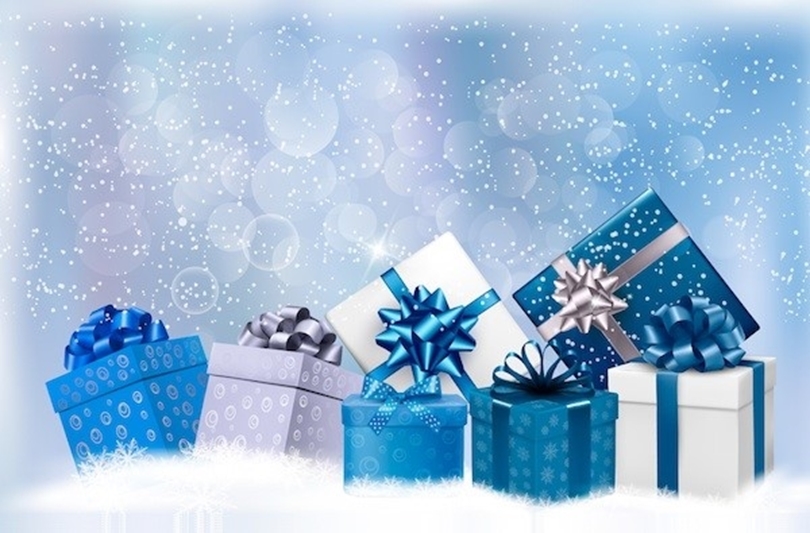 November is here and with it comes the talk of holiday gift shopping.  The month of December is one of the busiest months for retailers, both brick and mortar and online, due to family members purchasing the ideal gift for their loved ones.  Stores have already started putting up holiday décor and have started advertising for the season.  However, when is it too early to start gift shopping, when is the ideal time to buy?
Start Planning
It is never too early to begin the planning stage for holiday shopping.  The first step should be determining who you need to buy gifts for and how much are you willing to spend.  Coming up with a list of names and a budget puts you in a great position to maximize the quality of your gift.  In addition, determining who you are purchasing for and knowing what they might enjoy allows you to keep your eyes open on sales and advertisements.  When you wait until the last minute the number of choices decline and the cost of the gift could go up.  So even if you are a purchasing procrastinator, having a plan will help you win at gift giving during the holiday season.
Look for Early Sales
Thanksgiving weekend, more specifically black Friday and cyber Monday are huge sales days for a large number of businesses.  However, these sales might not always be the best time to buy.  A lot of retailers are currently getting set up for the holiday season and part of that is getting rid of older unwanted merchandise.  A lot of great products can be bought in late October and early November at clearance prices.  Finding these deals does take time and effort.  When shopping clearance, you typically must look through a large amount of unwanted goods to find that diamond in the rough.  The work does pay off though, if you shop the right stores at the right time you can potentially find quality goods to use as gifts and to purchase for yourself and only pay pennies on the dollar.  So, make sure not to walk past the clearance fixtures at stores without thinking about the impending holiday shopping season.
The Newspaper Advertisement
The age of digital media has taken its toll on the print media industry; however, the Sunday paper is still a great resource to help you plan your shopping trips.  Many major companies have already started to increase the size of their Sunday paper advertisements.  Looking at these fliers gives you an idea of what most stores are focused on selling and is a great tool to identify when an item is on sale.   Furthermore, some of these printed advertisements feature coupons that can lead you to additional savings.
Knowing When to Buy
One of the most problematic decisions to make while gift shopping is when to purchase to ensure you are getting the best price.  If you purchase too early, an item might go on sale and if you wait until the last minute, the store could potentially be sold out.  So how do you get the best price without missing the chance to get the best merchandise?  There are several approaches that can be taken.  First is always asking if the store you are purchasing from has a best price guarantee.  Many companies will match competitors advertised price and these companies might also honor a future sale price if you return with a receipt.  If you do not want to return later, you can also ask the store employees if they know about any upcoming sales.  A lot of the time they will not; however, if they do, you will know when to return to buy the product.  Finally, do your research. Do not just go to the mall and impulse buy.  Use the internet and other resources such as TV, Radio, and Newspaper advertisements to plan what you are going to buy and make decisions when to do so. 
A Few Reminders
Knowing who you are buying for, what they want, and when the best time to buy are crucial elements to winning during the holiday season; however, there are a few details that cannot be ignored.  Make sure you have plenty of time to box and wrap or bag the gifts.  In addition, don't forget about the card.  Finally always ask for a gift receipt.  People don't always like the gift as much as you hope and sometimes the item might not fit.  Having a gift receipt makes returns and exchanges easy for all parties involved and is a must for almost any gift.
If you found this article of interest, please share on Facebook, Twitter, or LinkedIn.