7 Summer Activities
Wednesday, May 29, 2019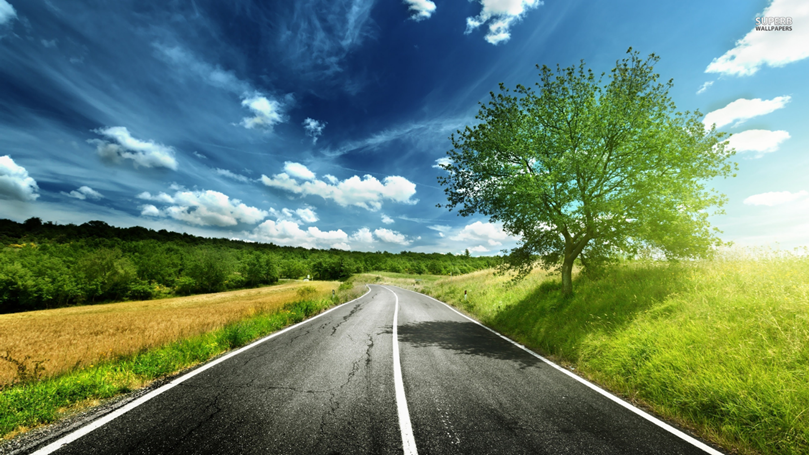 Summer is officially here and we know it will not last, so it is important that we make the most of the warm weather.  The days are now longer, warmer, and less tolling on our bodies.  With high temperatures and the feeling of a new environment around us it is important that we make the most of summer.  Below you will find 7 simple must do activities to make the most of the season.
Go to a Pool
Even if you have a private pool of your own it is important to visit a public or community pool at least once during the summer.  The environment and fun you will have cannot be matched.  Community style pools often have slides, spray grounds, hot tubs and other unique pool accessories that you do not get at a hotel or private pool.  In addition, these types of pools often have cafes with simple, but delicious, snacks and meals.  These places are an important part of summer because you can spend hours there.  You can swim, eat, relax and do it all over again the same day.  As an added bonus, you can often bring friends or meets friends at these venues ensuring you have plenty of company.  So when you have a free day, make it a pool day adventure.
Have a Cookout
Grilling out at your house, a friend's house, or a public park is a mainstay of American summer time rituals.  There is no better feeling then friends, food, beer, wine, and play.  A cookout or even an all-day barbeque is a great way to spend time outdoors.  These events often involve games and music and can be as adventurous as you choose to make it.  You can theme these parties around holidays, sporting events, family milestones, or just whenever it fits in your schedule.  It is a great way to get others involved as well.  These types of cookouts can be made into pot lucks or community parties.  So next time you are feeling like you are letting summer past by too quickly, plan or host an event.  You will not regret it.
Go to the Zoo
Most major American cities have zoo attractions.  These places are at their best in the summer time and are not only for children.  Zoos bring the wonders of the world to life for us all.  We get the chance to see all sorts of creatures that live elsewhere in the world and have some unique traits.  If you have a young family member it is also a great way to spend some time with them.  Most children love going to the zoo and you can also make a full day's activity of this too.  If you do not have a child, invite a friend's family who does.  It is a great way to release our own inner child from time to time.  Finally, be mindful that not all zoos are the same.  If you are determined to see a certain animal, you might be able to find it at another zoo and make a road trip to see them.  Which takes us to the next must do summer activity.
Take a Road Trip
One of the best parts of living in America is that we can go where we want when we want.  We have the freedom to adventure the country by utilizing the interstate freeway system.  Sure it might be quicker to fly some places but you lose the fun adventure of a road trip.  You never know what crazy things you will see or how many different state license plates you can count.  Making a long drive to go somewhere or to see a friend can be fun on its own.  You can listen to music and cruise at high speeds on the highway and you get the feeling of freedom.  It does not matter if you take an hour road trip or a three day road trip,  what matters is you spend some time on the open road and enjoy cruising in the sunshine.
Take a Hike
If we do not make enough of an effort to enjoy the warm weather it will be gone before we know it.  One of the easiest ways to enjoy summer is to take a long hike.  This is drastically different than taking a walk around the neighborhood or the local outdoor shopping plaza. A proper hike involves going into nature and enjoying its wonders.  Most cities have parks designed with a number of different hiking paths.  If the city ones are too small venture out to the country and enjoy the views the summer country side provides.  Proper hikes involve nature and being a part of nature.  So leave the headphones and other technology behind and take a minute to enjoy the world we live in.  If you find you enjoy these hikes consider going one step further.
Go Camping
If you cannot get enough of the calming quiet and fresh air of nature spend a few days embracing it by planning a camping trip.  These can be to a government parks or to a friend's private property or to the middle of nowhere.  You can use a camper, a tent, a rented cabin, or just sleep under the stars.  What matters most while camping is you remove yourself from society. Leave the tablets and technology behind and only have a phone with you for emergencies.  Bring food to cook on an open fire and tell stories by the fire.  You can even bring s'more making treats.  Camping is a great way to relax, clear your mind, and take a break from the headaches of normal life.
Ride a Bike
When was the last time your rode a bicycle?  For many of us it is longer than we realize and for most of us biking places brings back fond memories of our youth.  Before we were old enough to drive we could hop on our bike and go to our friend's houses.  It was a great way to travel and is also great exercise.  Who knows you might become addicted and find yourself a new hobby.  The summer months are the best times to go on a long bike ride or even purchase a new bike to start riding again.  Most places have bike racks and many cities have bike friendly lanes.  So take advantage of the weather and go on a bike ride.  It is good for your body and can be great fun.  Finally, if you do not want to commit, find a company who rents bikes.  Going on a ride at least once is a summer must.
Summer will be gone before we want it to be.  We all want it to last forever but we must realize it won't.  So make the most of it.  Try the activities listed above or try something else.  Just make sure you enjoy the weather while it lasts.