5 Simple Tips for Making Air Travel Simple and Painless
Wednesday, January 09, 2019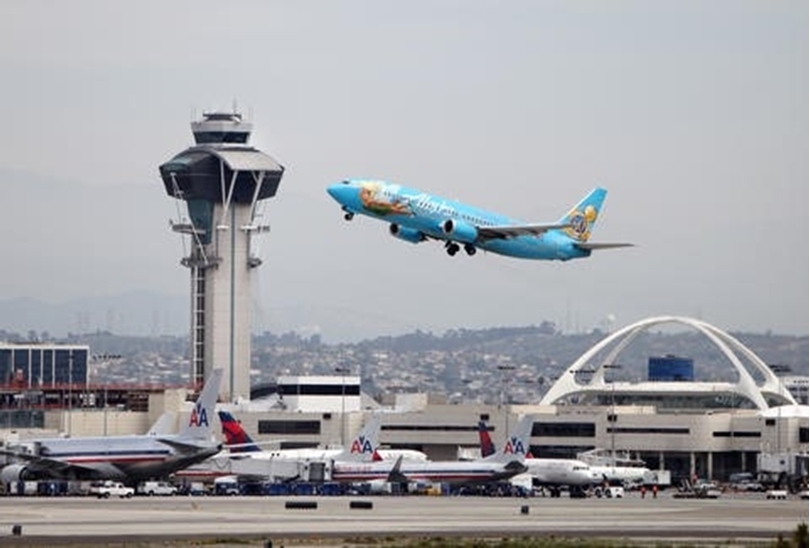 Now that the holiday season has ended, many people are going back to their daily routines.  However, many people also plan some family trips during the early months of the year.  Some people go south to warmer climates while others embrace winter by going on ski trips.  No matter where you are traveling, it is easy to forget things and not make proper preparations for the trips.  Below you will see some simple tips to ensure your entire vacation goes off without a hitch.
Plan for delays
There is nothing more annoying than rushing to get to the airport and going through security only to find out that your flight has been delayed. You end up both physically and mentally exhausted and have to waste time being bored or you end up using your inflight entertainment plan.    Delays are a part of flying and with security wait times being an unknown it is best to leave and arrive early.  To deal with the wait and the common delays it is a great practice to have a plan in place.  A great idea is to research the airport you are going to.  Find out the types of food places, shops, or bars that are open and available.  This lets you set proper expectations and gives you some options when it comes time to killing time.  In addition, bring an extra book or download an extra movie.  Having too much entertainment for a plan ride is never a problem, however, it is unpleasant when you are out of things to do before your flight arrives.
Clean before you leave
Going on vacation or taking a short trip can be exciting, but remember you have to eventually come home.  A simple trick to make the experience more pleasant is to spend some time cleaning before you leave. Coming home to a clean house, apartment, condo, or room is always a great way to end your vacation.  However; in contrast, returning home to a mess and having to clean up can really end a vacation on a sour note.  You are likely to have to do laundry when you return home anyways, so why compound that experience.  By spending a few hours cleaning up, vacuuming, and putting things away makes the process of returning home and ending your vacation more pleasant.  Also don't forget to pay the bills before you leave.
Get Flexible transportation
With flights being delayed on a regular basis it is important to have a flexible plan on how to get to and return home from the airport. You don't want to keep a friend waiting too long or all day waiting for your flight to actually take off so they can have a clear time to when you will be ready for pickup.   Paying for parking at the airport or nearby park and fly type place is always an option but you will pay a premium price for its convenience.  Furthermore, relying on public transportation or Uber is an option but based on what time you land or depart it might be very inconvenient.  The final option is paying a personal driver or having a friend or family member bite the bullet and agree to chauffer you.  Just make sure they are willing to be flexible and if not make sure you have a backup plan if your flight ends up being delayed.
Review the Latest TSA Travel Rules
Unfortunately, we live in a world where precautions must be taken to ensure our safety and the safety of others.  This has led to a large number of travel rules and restriction that are enforced by the airports TSA staff.  This group of people screen passengers and identify dangerous items and ensures they do not make their way onto a plane.  To keep up with the ever changing terrorist threat rules and regulations must change often as well.  Prior to flying it is very important that you utilize the TSA website to check all the latest rules.  You do not want to be held up at security because you bring an item that is no longer allowed on planes.  In addition, you do not want to have to throwaway a personal item in order to catch a flight.  So before you start packing make sure to look at the information available to avoid any unpleasant hold ups at the TSA security check points.
Relax and Have Fun
Going to the airport, traversing security, and dealing with flight schedules can be very stressful and are just a pain to deal with.  It is an unfortunate part of traveling; however, it is important not to lose track of why you are traveling.  Vacations and trips are supposed to be fun and exciting.  It is annoying when you have to change plans or get stuck waiting but do not let that be what defines your trip.  Make sure you are mentally ready to deal with airports and make sure you have some time to relax and enjoy the trip.  Do not let a bad travel experience or poor travel planning ruin what should be a great time.  So relax and have fun, in the end that is why we go through all the hassle of traveling in the first place.