Football in the Workplace
Friday, September 22, 2017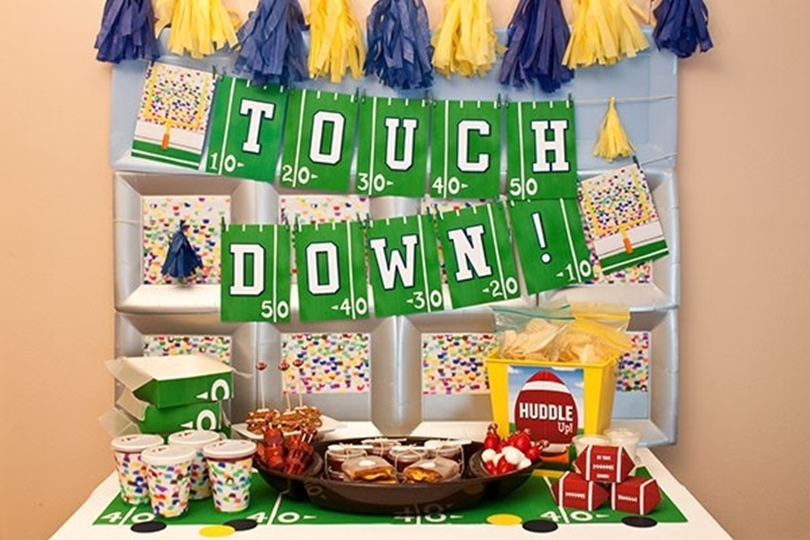 The fall season brings about a number of changes.  Leaves start turning colors, the temperature slowly starts to drop, and people begin to prepare for the cold winter months.  As more and more people begin to wear sweaters and jackets, sports fans begin to realize that football season is here.  Whether you are a fan of the NFL or the NCAA, one thing remains constant, football is a large part of American culture and has a big impact on the modern office.
Fantasy Football
Over the last decade, fantasy football has grown to new heights in popularity.  People typically have at least one team, if not more, and many people now have work leagues.  There is a huge benefit to having an office fantasy football league.  It creates both competition and a way to relate to coworkers at the same time.  In addition to the topic of conversation it creates at the office, it also allows co-workers to socialize out of work with a common purpose.  Many fantasy football leagues have live draft parties which are almost always a good time and allow people to have a common topic to talk about aside from the current work struggles.  In addition, fantasy football leagues last several months and the ability to trade players and play against each other creates a healthy competitive environment for all involved.
Fan Days
Business casual has become the common dress code for business settings today.  However, people do grow tired of wearing the same type of attire day in and day out.  The fall football season provides a good excuse to take a break from the norm.  Many companies now allow and encourage days that employees can show up in apparel supporting their team of choice.  The term "Fan Friday" has taken the place of casual Friday policies by many companies.  This allows for employees to show support for their team and creates conversations between people who support the same teams or support rival teams.
Office Tailgates
With the rise of Monday night football and Thursday night football, it is now easier than ever before to have an excuse to tailgate.  If your local team plays on a weekday, it provides a great distraction for the office and creates a great reason to have a casual barbeque or tailgate event.  At first these types of events may look like a waste of time and resources but the effect on employee moral cannot be ignored.  These events allow people to relax during the week and recharge their batteries.  Being calm and happy at work improves productivity and gets better results.   Ina addition, these events allow co-workers to get to know each other better, in a more casual setting, allowing for better communication throughout the office.
A sense of Competition
People are competitive by nature and football allows people to express these competitive tendencies in a positive way.  Co-workers often support rival teams and the silly bets that come out of these rivalries lightens the mood of almost any setting.  People can talk about why their team is better and argue points and even the results of a game the following week.  Whether people are complaining about penalties or poor play, the relationships formed and strengthened by this competition can create bonds that will last all year and even during the football off season.  The wait until next year mentality gives people something to talk about year round.
Recipe Exchange
Tailgate food and snacks for football parties are a major part of the game.  Football season gets people excited to cook and bake and share their culinary creations.  It is common for people to talk about, post on social media, and bring their left over dishes into the office.   Who doesn't get excited when they walk into the lunch or break room of their workplace to find an unexpected treat.  Furthermore, people can share their favorite recipes with each other.  This also creates a better work place environment through the exchange of culinary successes and failures.
Football continues to grow in popularity throughout the country.  It allows strangers to bond in support of a team or fosters a healthy competition between rival fans.  It provides executives and managers a way to lighten the mood through football parties and fantasy leagues.  As the business world continues to develop new habits and trends, football provides an avenue to lighten the mood and improves employee morale.  Does your office have a fan program in place?  If not, give it a try and see how it can bring the work place together in a fun and competitive way. 
If you found this article of interest, please share on Facebook, Twitter, or LinkedIn.