7 Post Memorial Day Summer Activities
Wednesday, May 30, 2018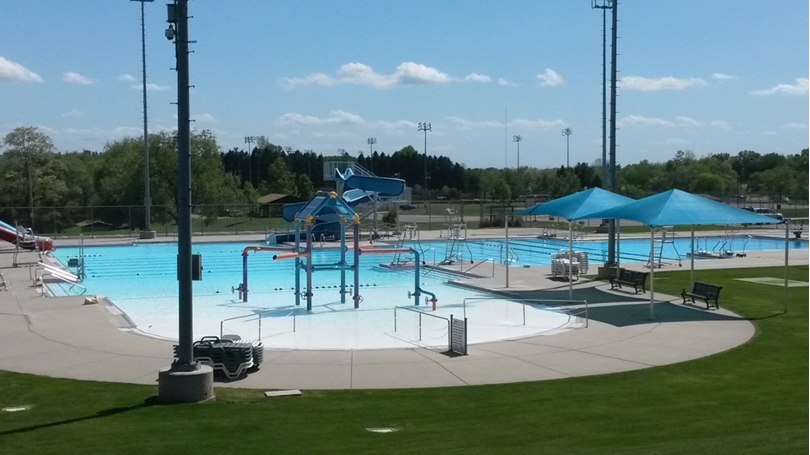 Memorial Day has come and past which means summer is here.   Schools will be letting out and the weather is asking us to spend time at the local pool.  The warmer weather opens a wide variety of activities that can be done with a family or by yourself with family support.  Below is a list of some local activities that can help you, your friends, and your family enjoy the best season of the year.
Fitness Events
Summer is marathon season, biking season, and triathlon season.   For those of us who are into fitness and general health this is an exciting time of the year.  Almost every major city has many events, activities, and even competitions during the summer.  The warmer weather makes us want to be outside and gives us more motivation to train for the events we want to participate in.  Start researching what is happening in your local city.  Involve your friends and your families to make training and participation a group event.  Pick some events and sign up together and enjoy the summer fitness activities.
Pet Adventures
Most dogs and cats will go out in the wintry weather, but they do not enjoy it as much as they do now.  Summer weather provides more and better opportunities for our pets to head outside and play for longer periods of time.  In addition, almost every city has some sort of outdoor dog park for our best friends to run wild in.  These parks allow our pets to make new friends and drain some extra energy.  Finally, the summer sun dries out the grass making it easier to keep our fur friends clean.  There is less moisture in the ground meaning paws do not get nearly as dirty as they do during the winter.
Boating and Kayaking
Summer marks the start of the boating season as well.  Boat owners take their boats out of winter storage and prepare them for a season of adventure.  Whether it is a canoe, kayak, sail boat, or motor boat, post Memorial Day is the best time to enjoy these activities.  Plan some water side events with friends or hobby groups and come up with great ways to involve more people in your water adventure fun.  You can fish while boating; look up races or other water sport competitions; you can even water ski or parasail.  The opportunities for fun on the water are limitless so don't miss out on the fun.
Hiking and Camping
The government parks are open year-round, but summer is when they have the most to offer.  Whether it a local or national park, warmer weather enables us to take longer adventures. These adventures can be as simple as a mid-day hike or as complicated as a weeklong camping adventure.  Some of these parks offer more intense activates such as rock climbing and destinations to adventure to.  Most outdoor focused stores start having sales on products needed for these activities such as tents or even campers.  Use the internet to look up what trails, camp grounds, and government park activities are happening around you this summer and start planning your next summer adventure.
Ice Cream Adventure
One of the more popular trends currently is going on local food tours.  One of these self-guided tours that have taken focus recently is ice cream adventures.  Most cities have a wide variety of local and regional ice cream franchises.  A wonderful way to take advantage of this is having a day adventure trying to get to as many of these establishments as possible.  This activity might not be diet friendly but they sure are fun.   You will have the opportunity to compare ice cream shops and pick whose product you like the most.  In addition, this activity forces you to try new things and you might even find a new favorite dessert place in the process.
Golf of all Types
Summer is the peak season for one of the calmer sports and more difficult sports, golf.  Golf is a sport based on technique, patience and pleasant weather makes the experience much more enjoyable.  You can play golf in several diverse ways; a traditional 18-hole round, a scrambler with friends, or a shotgun style tournament.   You can enjoy the finer aspects of the sport without having to travel the course.  Summer is also a great season for going to the driving range or the putting course.  You can even take the whole family, kids and all, to a smaller putting adventure course where they can have fun and you can practice your short game.   Just remember do not wait too long to start your golf season, it will be over quicker than you want it to be.
Pools and Water Parks
Whether it be a private pool at your house, a community pool at your country club or home development, or a public pool, summer is the best time to enjoy it.  Warmer weather across the country lets the pool season begin and most pools open during Memorial Day weekend.  Invite friends and family to join you for a summer time classic of swimming.  You can even make a full day event of the pool by having a barbeque before or after you go swimming.  Finally, don't forget you can always play some games in the pool like volleyball or basketball all you need is some equipment sold in many stores near you.  Have fun in the sun and don't forget the sun screen.
Summer is a fun time of year.  You get to adventure outside and spend more time with friends and family.  Take some vacation time and enjoy the weather.  Don't forget to plan some seasonal activities and have a wonderful time.
If you found this article of interest, please share on Facebook, Twitter, or LinkedIn.