Treat Others as You Wish to be Treated
Wednesday, December 20, 2017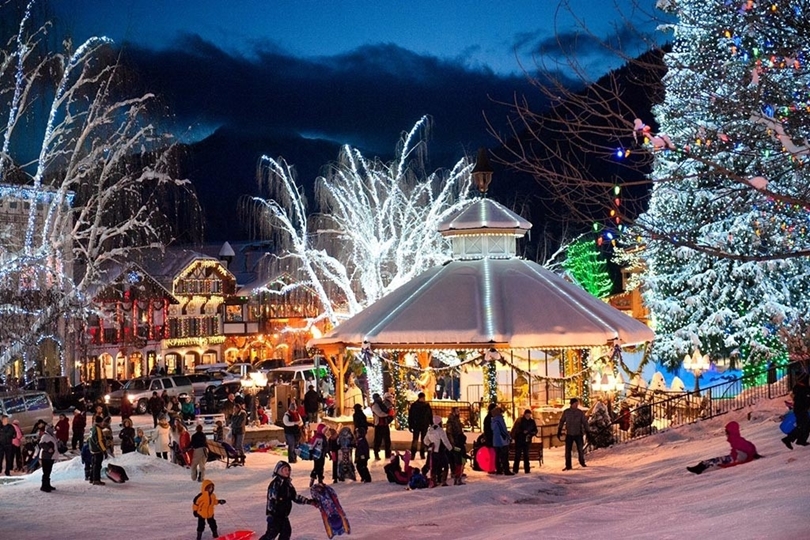 Treat Others as You Wish to be Treated
As the year comes to an end people are typically busy purchasing gifts, making travel plans, and planning family gatherings.  A lot of things are going on at once and mistakes are bound to happen.  Remember that the holiday season is about spreading joy and not getting bent out of shape over a mistake with a reservation, food order, or holiday gift.  Many people give up time with their families to be at work and it is important to treat these people respectfully.
The Retail Nightmare
This time of year, malls and retail stores are busier than people can possibly imagine.  Lines are long and stores are starting to sell out of merchandise.   In the modern digital age, shopping online is an easy solution to avoid going to the mall; however, there is no guarantee that the product will arrive by Christmas at this point.  When you travel to your local shopping center, make sure you have plenty of time to wait your turn.  Many retailers have temporary holiday staff to help cope with the busy traffic.  One thing to keep in mind is that these employees may not know how to do everything and are typically unreliable resulting in issues at the store.  Be patient, most stores do the best they can with who and what they have to work with.  In addition, be prepared to not find what you are looking for.  Retail stores purchase the products to sell to you months in advance.  It is hard for anyone to predict what the big holiday gift of the year will be and things do sell out.  Be patient with the stores and treat employees respectfully.  These people do not control what is happening in their store and do not select the product to sell.  Finally, these people typically are not paid well and must work long hours.  Treat them respectfully and help make their holiday season as pleasant as yours. 
Why You Might Get Poor Service
Everyone will have a story or two about a poor shopping or dining experience.  For most people these bad experiences are rare and few and far between; however, if these happen to you on a regular basis the issue might be you.   Most people who frequently get poor service treat employees poorly.  If you have an issue with the wait at a restaurant or something that happened at a store, how do you handle it?  People who yell and are rude toward employees typically have the worst experiences because who wants to go out of their way to help someone who is treating them with disrespect.  If you get cold food or have any other issue, be nice about it.   It you are friendly and kind most employees or restaurants, retail stores, and just about any other business will be more willing to help you.  Try to understand that mistakes do happen and the best way to resolve them is by politely bringing it to the proper person's attention in a calm and reasonable manner.
Holiday Meals
Many people get together with their families and friends for the holidays.  Some people opt to host the events at their homes while others decide to attend a holiday dining event.  No matter how or where you eat for the holiday make sure you are helpful to the host or respectful to the wait and kitchen staff.  Hosting a holiday dinner or brunch takes a toll on the host.  They have to make arrangements and ensure they have enough food and clean up the mess.  So always offer to contribute by bringing something to the meal and make sure you offer to help with clean up.  It is not fair to expect the host to do everything and spend their entire holiday working on the event.  In addition, if you do elect to go out for an event, a Christmas day brunch for example, remember that the employees have sacrificed time with their families and their holiday to serve you.  Be respectful and appreciate that they are making personal sacrifices to be at work to ensure you have a great holiday.
Family and Friendship over Gifts and Merchandise
Sure everyone likes getting the ideal gift from their friends and families, but remember that is not what the holiday season is truly about.  The holiday season is truly about spending time with loved ones and helping others.  It is a great time of year to help the community as a family.  There are many ways to do so.  You can help at a local food bank, make a donation to a charity, or volunteer at a hospital.  What is important is that you do things together with your loved ones and try to make your neighborhood and the world a better place.  So, if you do not get the gift you were hoping for, don't get upset.  Remember that this is the time of year to do a good deed and be thankful for what you have.
Transportation and Travel
Busy highways and airports should be expected this time of year, make sure you plan for it.  Most people have somewhere to be during the holiday season and this can cause lines at airport security and traffic jams nationally.  Leaving an hour earlier then you normally would will allow you to be patient in these situations and helps you stay calm.  Getting stressed that you might miss your flight or being late for a family dinner is avoidable.  So don't let traffic and airport issues ruin your holiday, be prepared to wait and have a good attitude so you can ensure you enjoy this time of year.
If you found this article of interest, please share on Facebook, Twitter, or LinkedIn.