Succeeding in the 21st Century
Wednesday, April 10, 2019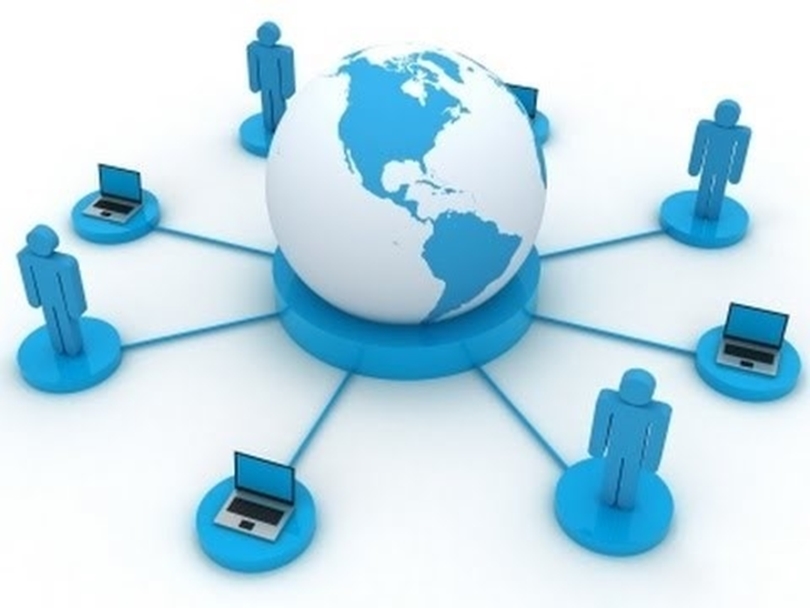 We live in a changing world and the way we do business has seen some dramatic shifts.  People no longer shop at local stores and some don't even shop at major big box stores anymore.  The internet has drastically changed how we buy and sell just about everything.  So how do companies survive in the modern economy?  We have seen giants like Sears fall behind the times and go out of business for failing to modernize.   However, making changes to how day to day businesses work can be difficult and it is a challenge to stay modern.  In order to succeed we must rise to the challenge and find ways to modernize and be successful.  Below you will see some must do's in order to survive in the modern world.
Customer Service
How we treat our customers and clients has always been important, but it is even now more important in a global economy.  A local store is no longer the only way to get a desired product.  Most products can be purchased online from many companies and even from overseas with the push of a few buttons.  So customer service is how we make our mark and how we differentiate our businesses.  If a customer comes into your office looking to purchase a product or service it is more important than ever before to ensure they are satisfied with how they are treated.  If they don't feel like they are given the proper amount of attention they can just google what they are looking for and find another company to help them.  Customer service is what makes companies stand out and in the modern digital age having an edge can mean the difference between success and failure.  So spend some time and access your level of customer service, like everything in life there is always an opportunity to do better.
Being Unique
How you differentiate your company can make a big difference in whether you are successful.  Companies need to stand out any way they can.  For older family businesses it is important to stress how long the company has been around and that it has been local for a long time.  This gives the customer a sense of reliability and also attracts people who like to keep business local.  People will shop at a family owned business over a major big box company if they have an option.  That being said people are unlikely to pay more or be inconvenienced by doing so.  It is now more important than ever to make sure your prices are competitive and if you have a higher price make sure you sell the additional value.  Do you offer professional installation?  Do you have a better than average guarantee?  It does not matter what makes you different or better than the companion, both locally and online, what matters is that you offer more value.  Value can be anything from additional products to better service.  You just have to make sure you are unique and you sell being different well.
Embracing the Internet
Utilizing the internet to help support your business can be very complex or very simple.  If you are a products based company, selling online can make or break you.  Very few retailers still exist that do not have an internet website.  Selling online gives companies another avenue to sell products and make money.  That being said not all businesses are designed for online sales and not all companies need complex websites.  Companies that offer services do not need an expensive complex website, but they do need an online presence.  Every business should have the basics posted online.  An address, phone number, and company hours should be clearly posted on any website.  In addition, a way to contact the company is also important.   After that any additional information will do.  You can talk about the company's history and origins and stress the company's goals.  You can talk about the big successes the company has had or even show pictures of prior jobs the company has worked on.  Customer testimonials never hurt.  Ideally you just need something to make your company stand out.  So if you do not have a modern website you are already behind the times.  Do not worry though, as long as you are in business it is not too late.
Being Better
One thing is for certain in life, you can always do better.  No one is perfect and there are always opportunities to improve.  It is important that everyone that works for you or your company has that mentality.  People who are content with the status quo do not move forward in any career path and companies that are content with the status quo eventually fail.  So at the end of every day think to yourself what could you have done better and try to do it tomorrow.   We are all human and will make mistakes but how we rebound from them matters greatly.  Some people give up, others get upset, and some people strive for greatness.  No matter what you are doing career wise in life, do the best you can.  If you are in college and need a cashier job to help pay for expenses do it well.  Often bad jobs prepare us for better ones.  Working as a cashier might not be your long term career, but you develop habits by working.  Develop good habits early, work hard for low pay when you have too, and create a work mentality that will benefit you later in life.  Younger adults who work hard at under paying jobs are more likely to have success later in life.  This is because they develop the skills and habits they need to succeed.  People who do the minimum do not get promotions or raises.  So no matter where you are in life and what job you are doing, do it well and learn to do it better.  Improving every day is important to the company you work for and important to your long term career success.