Round office tables are perfect for collaborative settings in business offices. Round tables can also complement your business space and can be used for meeting spaces to encourage collaboration among employees. Furniture Wholesalers carries small 36" round office tables to 48" round office tables. Every round office table comes with a manufacturer's warranty and Free shipping.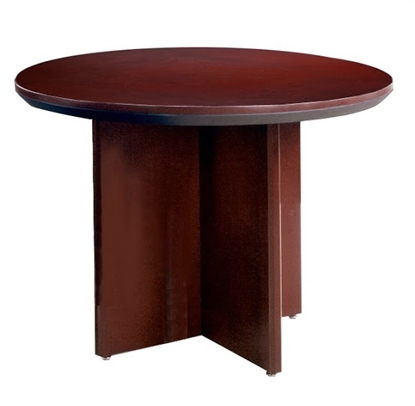 Add a meeting area to your private office or anywhere else where space is at a premium with this wood veneer round table. The CTRND round table features a 2" thick surface with a black beveled edge.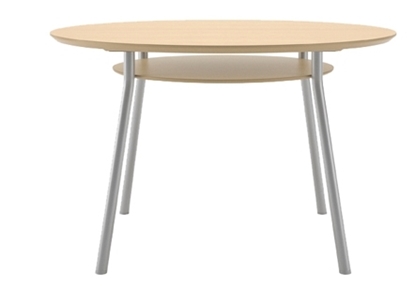 The Mystic 48" round conference room table is affordable with a modern look. This Lesro table features a round shape and includes a shelf under the main table for convenient storage. Perfect for a business or home office space. Order today and get free shipping!
Great for large private offices or small conference rooms, this table feature wood veneer construction, a 1 1/2" thick top, and is available in two finishes.