Wow your customers with a stylish, high-quality, yet affordable reception desk. Reception desks are important for first impressions as it's often the first piece of office furniture they see. Find an assortment of receptionist stations from small reception desks to L shaped reception desks to U shaped reception desks and more at affordable prices. We have a wide selection of reception desks for business offices, hotels, lobbies, salons, restaurants, medical offices and more.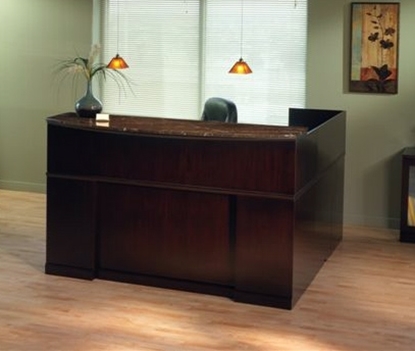 The Sorrento L Shaped Reception Desk will impress even the most critical of guests. This high quality wood veneer desk features a marble transaction top, plenty of storage, a generous worksurface area, and the privacy you desire. Features a left hand configuration and 72" wide work surface. Perfect for a business, legal or medical office. Warranty and free shipping available.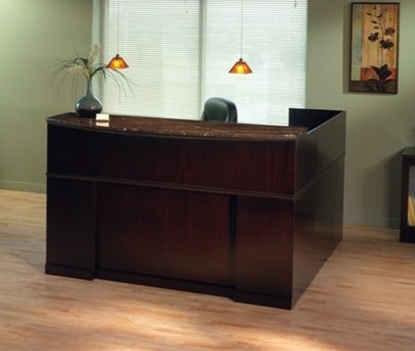 This Sorrento L Shaped Desk has a right hand configuration. Impressive is a good way to describe this model. It features a marble transaction top, 72" wide work surface, and plenty of storage space. Perfect for a medical, legal or business office waiting room. Free shipping and warranty available.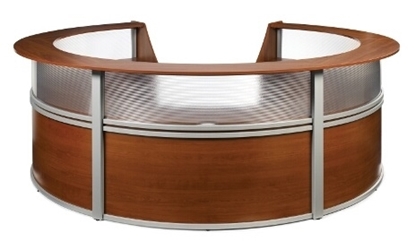 Looking for a large reception unit that marries style and function? Check out this Marque 5 unit reception station, no tools required to put together and comes in 4 beautiful finishes!