Get the support you need with big and tall office chairs. Big and tall chairs are especially made with extra room and comfort typically supporting weight capacities up to 500 pounds. Taller, wider seat backs accommodate tall people up to seven feet tall. Big and tall chairs typically come with built-in lumbar support, adjustable arms and pneumatic seating for the utmost comfort.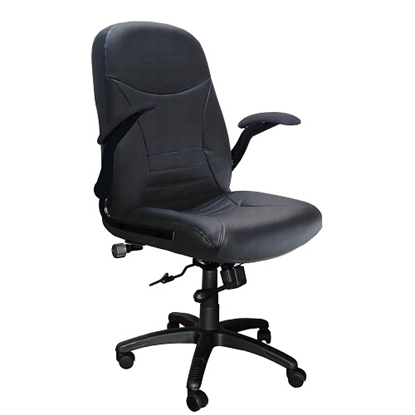 This big and tall 24-Hour Comfort Series office chair features reinforced seating frames and support up to 450 lbs. In addition, this heavy duty bariatric chair is specifically designed for round the clock use by multiple users or individual use. Great for home or office use. The chair is made with comfortable and durable black leather and built to last. Get a high-quality office chair at an inexpensive price. Order today for free shipping!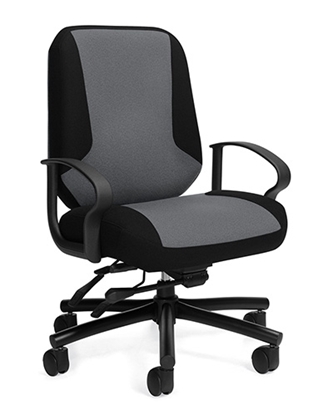 An office chair that combines strength and style, the Robust series from Global Total Office, features a 500 lbs weigh capacity and a standard two-tone fabric design. This heavy duty chair includes arms that are width adjustable for an extra 2" on each side and is constructed with Ultra-cell high density, high resilient foam on seat and back. Order today for free shipping!